Peanut Butter & Chocolate Fat Bombs
The media wants you to believe that diamonds are the way to a woman's heart but the truth of the matter is, chocolate is by far the way to a woman's heart.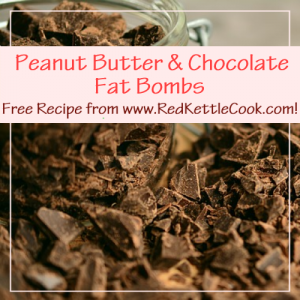 Ingredients:
1 bar Baker's™ unsweetened chocolate
1 bar Baker's™ semi-sweet chocolate
1 cup melted refined coconut oil
1/2 cup monk fruit sweetener (or a sugar substitute of your choice)
Peanut butter (about 1/2 cup warmed with a little coconut oil)
Directions:
Melt Baker's chocolate for about 1 minute and 30 seconds. Stir until melted.
Add oil and monk fruit sweetener and mix well.
Fill bottom of mini muffin pans with 1/2 – 1 T. melted chocolate.
Freeze for 10 minutes or until set.
Put a tsp of peanut butter in each muffin tin and top with chocolate.
Freeze for at least 30 minutes or until frozen.
Pop out of muffin tins and put in bag in refrigerator.