Cheese boards are really popular these days & this recipe is perfect for any cheese board or antipasto tray that you want to put together!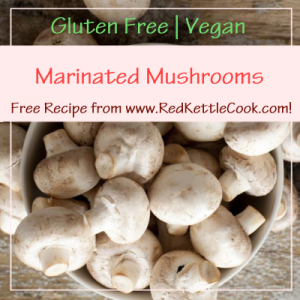 Ingredients:
Instructions:
In a medium-sized bowl, combine the lemon juice, parsley, tarragon, sea salt & freshly ground black pepper (to taste). Whisking continuously.
Add oil in a slow, steady stream.
Continue whisking until oil is thoroughly blended.
Add garlic & stir.
Break stems off of the mushrooms. Wipe the caps clean with a damp kitchen towel & cut caps into thin slices. Add to marinade & mix well.
Cover & refrigerate overnight.