This is one of those meals where you will want to lick your fingers after every bite. Oh, did I forget to mention that it's best to eat it without cutlery!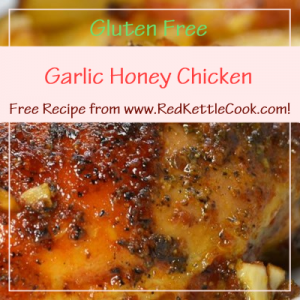 Ingredients:
1/2 cup honey
2 tablespoons coconut aminos
1/8 teaspoon red pepper flakes (optional)
1/4  orange juice
1 clove garlic, minced
1 1/2 tablespoons olive oil or butter
2 chicken pieces (breasts, wings, and thighs – all work well)
Instructions:
Whisk honey, coconut aminos, and red pepper flakes in a bowl.
Heat olive oil or butter and garlic in a skillet over medium heat.
Cook and stir chicken in hot oil until lightly brown, about 5 minutes.
Pour honey mixture into skillet and continue to cook and stir until chicken is no longer pink in the center and sauce is thickened, about 5 minutes more.
Add tapioca or arrowroot, if needed to thicken the sauce more.