There are so many Chinese recipes that you'll want to use this one with! It has a little spice & bite to it but you can tone it down if you need to!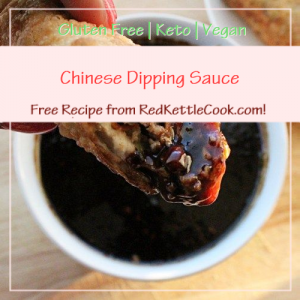 Ingredients:
Instructions:
Mix all ingredients together & stir until well combined.
Cover & chill in the fridge for at least one hour.
Allow to come to room temp before serving.
Tastes great with Egg Rolls, or Vegan Egg Rolls, Chicken or Pork Stuffed Fried Wontons, or even Crab Rangoon!