There's all sorts of recipes for green smoothies on the Internet. But until you've tried this one, you'll forget all of the rest & this will become your favorite!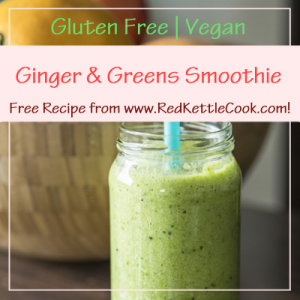 Ingredients:
1 cup fresh baby kale
1/4 cup fresh cilantro
2 small kiwis, peeled
1/2 fresh lime
1 small piece ginger root
1/4 fresh avocado
Instructions:
Process all ingredients except avocado through a juicer.
Place juice in blender along with avocado & blend until smooth.
You can drink it straight from the blender but it tastes best if you chill it, in the fridge, for about an hour.