By controlling the heat of the salsa, you can have some hot & spicy dip! Or you could make it an appetizer for a game day crowd!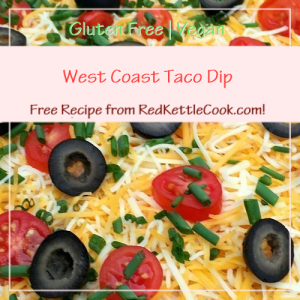 Ingredients:
Instructions:
In a small bowl mix the beans, chilies & taco seasoning together.
Spread the mixture on a serving plate or in a casserole dish.
Blend the avocados, lime juice & salsa together until smooth. Then spread it over the bean mixture.
Top it all over with the lettuce, olives, cheese & chives.
Serve with organic & gluten free  tortilla chips.