Pizza is the #1 favorite food in America! This recipe is not quite the same as a regular pizza crust but it's healthy, gluten free and low-carb, too!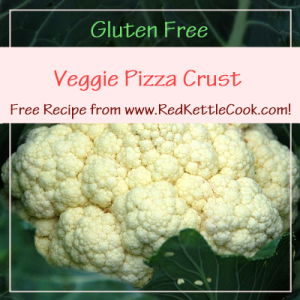 Ingredients:
One large head of cauliflower, grated
2 large eggs, stirred in a bowl
2 cups skim mozzarella cheese, shredded
Salt and pepper to taste
Instructions:
Remember this is for the crust only. You may add whatever toppings you'd like to but try to keep it as healthy as the crust is.
Preheat your oven to 400°F.
Place your cauliflower in a microwave safe bowl and microwave it for 10 minutes, or until tender.
Mix in egg.
Roll out into piecrust, place on baking sheet sprayed with non-stick spray.
When your crust is done, feel free to place any veggies on top or a little sauce and some basil.
Add your shredded skim mozzarella cheese to the top of your pizza after you've added your toppings to the crust.