This is one of those recipes that's easily interchangeable! You can mix & match the nuts & dried fruit. Figuring out which mix you like will be the biggest hurdle you'll find!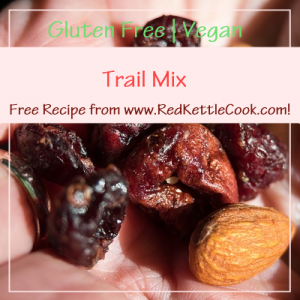 Ingredients:
Instructions:
Mix all ingredients together in a bowl & store in plastic or reusable bags.
If you want to just mix together the granola & candy – that's okay, too.
You're still getting a whole grain as part of this delicious snack.