Whether you're having a Super Bowl party, a birthday party, or just want a healthy snack to eat. This recipe fits all of those occasions & more!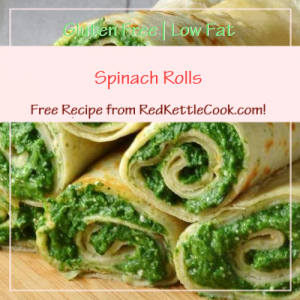 Yields: 8 servings
Ingredients:
Instructions:
Squeeze & drain the moisture from the spinach.
In a medium bowl, combine all ingredients, except the tortillas.
Mix until well blended.
Spread mixture on each flour tortilla & roll up into a log.
Place each roll with seam down in a serving dish. Refrigerate for several hours.
Slice in 1/4 inch slices & serve.
Nutritional Facts: 2 grams of fat. 112 calories