With just three ingredients (or four if you want) these little morsels really tempt your taste buds!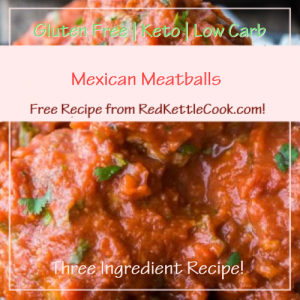 Yields 25 meatballs
Ingredients:
Instructions:
Preheat oven to 350°F.
Combine the beef & taco seasoning mix together.
Then shape them into 1″ meatballs.
Brown them in a skillet then place them on a paper towel to drain.
Place them on a cookie sheet & bake for 10 to 15 minutes.
Cover with salsa.
Top with chopped cilantro (if desired).