Cheese Spread Made with Smoked Sausage
Forget the cheese ball that's made from the packet of dry mix. This one's the best of the best & you won't regret taking it to any sort of gathering!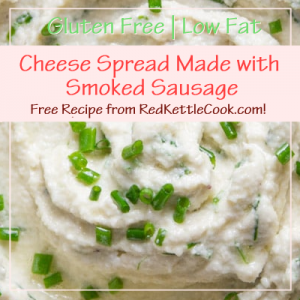 Makes 28 – 2 T. Servings
Ingredients:
Instructions:
In a food processor, grind the sausage until it's finely ground.
In a medium bowl, mix all ingredients together with a rubber scraper or a wooden spoon until all ingredients are well mixed together.
Serve with gluten free crackers or stuffed inside of some organic celery or organic cherry tomatoes.