Almost everyone loves bacon! Enjoy your bacon in a low-carb frittata that's suitable for any meal of the day!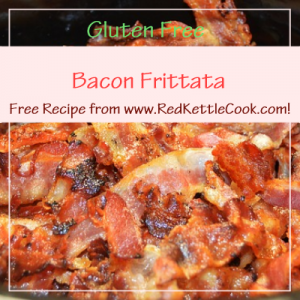 Ingredients:
10 slices bacon, diced
8 eggs
Any type of cheese you enjoy
Salt and pepper, to taste
Instructions:
Chop bacon and cook in fry pan; save some of the bacon grease as reserve.
Mix the eggs and your seasonings to taste with your cooked bacon.
Using the grease that you set aside, add egg mixture with bacon and cook in skillet.
Place your favorite cheese on top.
Broil in oven for a few minutes until golden brown.
Enjoy!