Zucchini baskets are easy to make and delicious to eat. As an added bonus, zucchini is very healthy!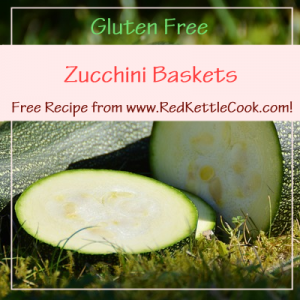 Ingredients:
5 cups zucchini, shredded
6 slices bacon, cut into strips
5 eggs
Salt and pepper to taste
Parsley (optional topping)
Cheese, grated (optional topping)
Instructions:
Cook your bacon until brown.
Add your shredded zucchini to the mix, salt and pepper to taste.
As your mixture is cooking, make room for the eggs inside the mixture by creating a space for them.
Crack one egg and place inside each space. Let the eggs cook on medium heat. Allow them to cook for two minutes and then flip them over to cook for another two minutes on the other side. Cook the eggs to taste.
Cooking for a shorter time will leave you with runny eggs and cooking for an additional two minutes will leave you with completely cooked eggs.
If you're going to add the parsley or grated cheese now's the time to do it.