White Bean and Rosemary Dip
This recipe makes a healthy vegetable dip or it can be used as a spread either on crackers or sandwiches.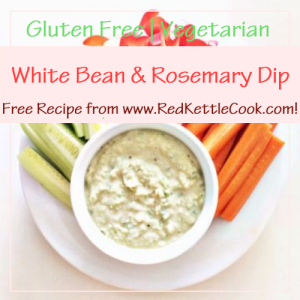 Ingredients:
1 (19 oz.) can Great Northern, Navy or Cannellini beans, drained and rinsed
2 T. freshly squeezed lemon juice
2 T. rosemary leaves
Hot pepper sauce
Directions:
Puree all ingredients in a food processor or blender until smooth.
Place the mixture into a bowl, cover and refrigerate for bout 15 minutes.