There's always going to be, some kind of a fad that'll try to sell you, on how to lose weight. The honest truth, though, is that you must change your eating habits more than anything else. Drinking this juice is a perfect way to start making that change!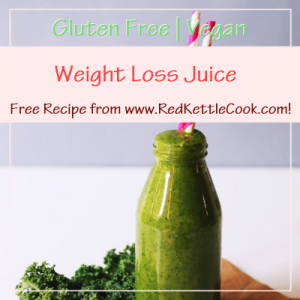 Ingredients:
2 medium apples (your choice)
2 medium stalks of celery
1 cucumber
5 leaves of kale
Half of a lemon
2 oranges, peeled
Handful of parsley
Instructions:
Process all ingredients through juicer.
Shake before serving.