Bananas are good for you! They provide you with about 10% of your daily potassium needs! That's why this recipe is so great!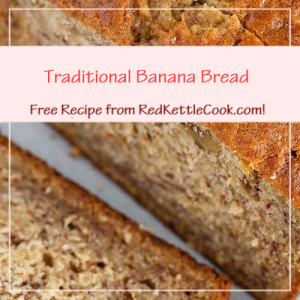 Ingredients:
Instructions:
Preheat oven to 350°F.
Mix all ingredients together using a hand mixer.
Prepare a loaf pan by spraying it with extra virgin olive oil or organic vegetable oil.
After mixing all of the ingredients together pour them in the prepared loaf pan.
Bake for 1 hour or until a toothpick inserted in the center of them comes out clean.