Eat it with your coffee in the morning! Eat it as a dessert after your lunch or supper! It doesn't matter when you eat it! Just don't let this recipe pass you by! It's too good to ignore!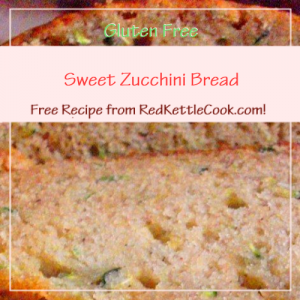 Ingredients:
Instructions:
Preheat oven to 350°F.
Combine zucchini, eggs, oil, cream & water in a mixer.
Add Swerve, walnuts, gluten flour (or gluten free all purpose flour), oat flour (or gluten free Prairie Toasted oat flour), baking powder, baking soda, sea salt & cinnamon. Mix until moistened.
Pour into a greased bread pan.
Bake for 40 to 45 minutes. Or until a toothpick, inserted in the middle of it, comes out clean.
Recipe note: Total loaf is 78 carbs & 118 protein