Once the flavors start to meld together, you won't be able to stay in the kitchen, because they'll smell too good! This recipe's easy to make & will "Wow" you when you sit down to eat it!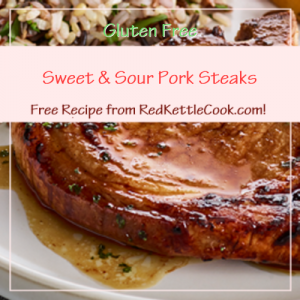 Ingredients:
Instructions:
In a skillet brown the steaks in the extra virgin olive oil. Then drain the excess oil from the pan.
Transfer the steaks to a crockpot or slow cooker.
In a bowl combine the pineapple, peppers, water, sugar, ketchup, tapioca, soy sauce (or coconut aminos) & mustard. Then pour it over the steaks.
Cover & cook on low for 8 to 10 hours. Or on high for 4 to 5 hours.
Serve over your choice of rice. Such as gluten free Arborio rice or gluten free wild rice.