Although the basic part of this recipe only has five ingredients, there are many different variations that you can make, depending on what you want to add to it.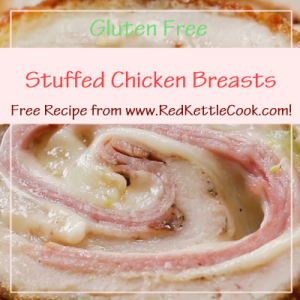 Ingredients:
1 lb. chicken breasts, boneless & skinless
10 slices of cheese, your choice
10 slices of ham
Salt and pepper, to taste
Instructions:
Pound out the cutlets until they're about 1/4″ thick.
Fill each with two slices each cheese and two slices of ham.
Roll them after you've stuffed them to your liking.
Bake at 350°F for 20-30 minutes until the juices run clear.
The great thing about this recipe is you can add fresh spinach, basil and tomato or even mushrooms on top!