Need a quick and healthy breakfast? This recipe goes down smoothly!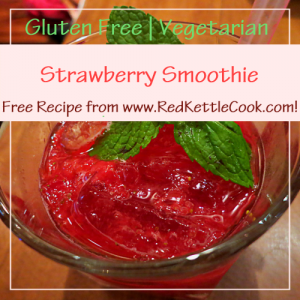 Ingredients:
1 1/2 cups unsweetened almond milk
2 cups frozen strawberries
1 large ripe banana pieces
2 T. chia seeds or flaxseed
Directions:
In a powerful blender, add almond milk, strawberries, banana and flaxseed in that exact order.
Blend until smooth.
Serve within a few hours.