Yum! There's nothing like coming home from a full day at work or play & having your supper meal ready in minutes!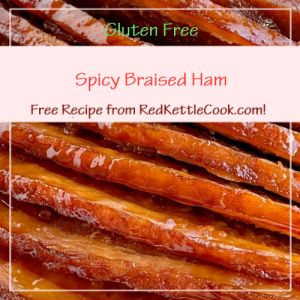 Ingredients:
2 to 2 1/2 lbs. smoked boneless pork shoulder roast
2 c. water
1 stalk organic celery, diced
1 organic carrot, peeled & sliced
Instructions:
Put all of the ingredients in a crockpot.
Cover & cook on low for 6 to 8 hours. Or on high for 3 to 4 hours.
Drain & serve!