It only takes three ingredients to make your gluten free tortilla chips dance to the tune of this Salsa Cheese Dip recipe!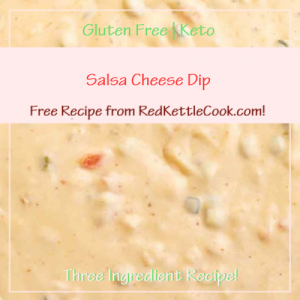 Ingredients:
Instructions:
Preheat oven to 350°F.
Butter (or use Ghee) a shallow baking dish.
Layer the ingredients in it starting with the cream cheese.
Then the salsa.
Finally the Mexican blend cheese & black olives.
Bake for 15 minutes or until the cheese is melted on top.
Dip using gluten free tortilla chips.