The Yukon Gold potatoes used in this recipe kicks it up a notch, from mundane to magnificent!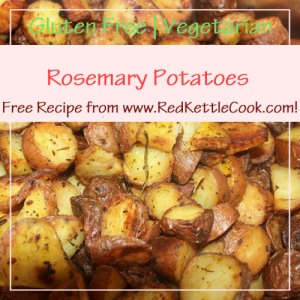 Ingredients:
8 Yukon Gold potatoes
Dried rosemary
Olive oil
Salt & pepper, to taste
Directions:
Preheat oven to 350°F.
In a large bowl, combine the potatoes, rosemary, oil, salt and pepper. Toss well to coat.
Spread evenly onto cookie sheet and bake in preheated oven for 30 minutes.