Kabocha squash is a sweet tasting squash. But it's even better with our honey balsamic glaze! An excellent source of your daily vitamins & minerals, too!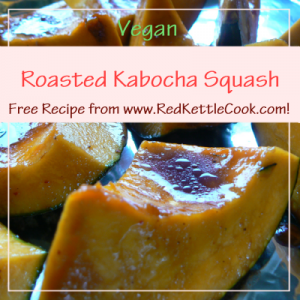 Ingredients:
1 kabocha squash
3 T. honey (local honey is best)
Instructions:
Preheat your oven to 400°F.
Wash the outside of the squash, since you will be serving the squash in its shell. Cut into wedges.
Mix the olive oil, honey & balsamic vinegar in a large bowl. Toss in the wedges to coat.
Place the wedges on a greased or non-stick baking sheet, with the flesh facing up. Brush the extra dressing over the wedges.
Bake for 30 minutes or until soft.
Use your fork to remove the flesh from the skin, as you eat it.