Rice Pilaf with Cauliflower and Brown Rice
Looking for a high fiber side dish with to complement your main course? This soup fits the bill!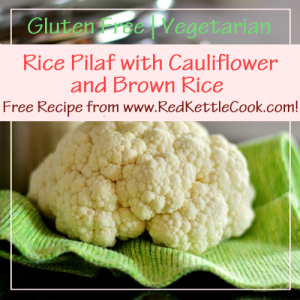 Ingredients:
1 lb. dried black beans (or other beans your choice)
8 cups water
1 1/2 tsp. salt
1/2 cup dry red wine
2 tsp. dried organic basil
1 tsp. dried organic marjoram
1/4 tsp. pepper
2 cups onions, chopped
2 cups red potatoes, chopped
1 cup celery, chopped
1 cup carrot, sliced
6 garlic cloves, minced
1 – 12 oz. can stewed tomatoes
Instructions:
Place black beans into a bowl, cover completely with water to about 2 inches above the beans and leave overnight. Then drain.
Add beans to large crockpot, add 8 cups of water and remaining ingredients. Cover with lid and simmer for about 2 1/2 hours on low temperature or until vegetables are tender.
Serve hot with a crusty French bread.