Really Cheesy Baked Vegan Cauliflower
"Cheese" isn't considered Vegan by any means. However, this recipe doesn't use "cheese" in it at all! Not to mention that it's extremely easy to make & extremely appetizing to eat, too!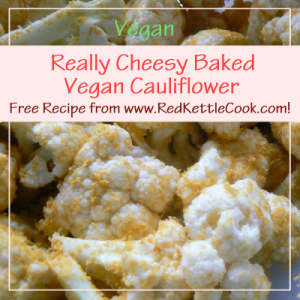 Ingredients:
1 head of cauliflower, cut into bite-sized pieces
1/2 cup nutritional yeast
Instructions:
Preheat your oven to 350°F.
Place cauliflower it in a large bowl.
Add the olive oil & nutritional yeast & toss so the cauliflower is fully coated.
Put the mixture in a non-stick or greased baking dish & add salt & pepper (to taste).
Bake uncovered for about 40 to 45 minutes or until the cauliflower is soft and nicely browned. Turning them over (to the other side) about halfway through.