It doesn't matter whether raspberries are in season or not! This recipe can be adjusted so you can use fresh or frozen ones! That makes it an easy recipe to make!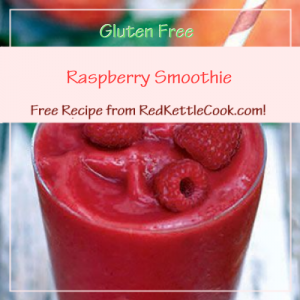 Yields 2 servings
Ingredients:
1 1/2 c. fresh or frozen raspberries
1 c. plain yogurt
1 c. crushed ice
1 T. honey
4 tsp. Swerve (or a sugar substitute of your choice)
Instructions:
Place all ingredients in a blender or food processor.
Blend until smooth.
Serve immediately.