No need to rush to the store to buy premade salad dressing or packets of salad dressing mix to add to milk, just follow this recipe for this tasty dip that will light up your life!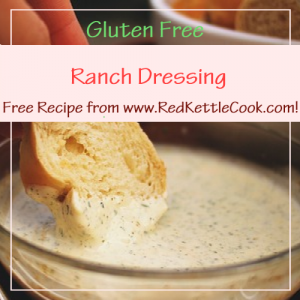 Ingredients:
Instructions:
Mix all ingredients together by hand with a whisk or with a hand mixer.
Refrigerate for at least 15 minutes.
Serve with crusty bread, crackers and/or pita chips.