No need to rush to the store to buy premade salad dressing or packets of salad dressing mix to add to milk, just follow this recipe for this tasty dip that will light up your life!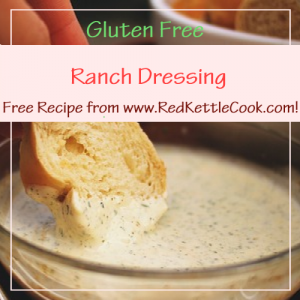 Ingredients:
1/2 cup homemade mayo or Paleo mayonnaise
3 T. coconut cream
1/2 tsp. garlic powder
1/2 tsp. onion powder
2 tsp. dried chives
1/4tsp dried dill
1 1/2 tsp. fresh lemon juice
1/8-1/4 tsp. salt or to taste
Directions:
Mix all ingredients together.
Refrigerate for at least 15 minutes.