Quick & Simple Broccoli Slaw
If you're ever looking for a side dish, that you can make on the fly, then this is the recipe's for you!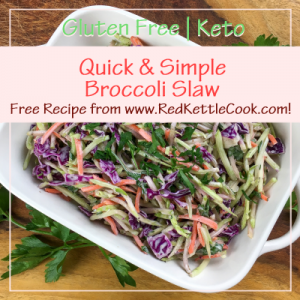 Serves 4
Ingredients:
Instructions:
Add broccoli slaw, parsley, avocado oil mayonnaise, cider vinegar & celery seed to a large glass (or other non-reactive) bowl & stir to combine.
Season with salt and black pepper (to taste).
You can serve this immediately. But it's much better if you put it in the fridge for a few hours.