Peanut Butter Zucchini Bread
How great is a recipe that can be eaten at any time of the day?! Plus it uses up all the zucchini that's leftover after a fall harvest!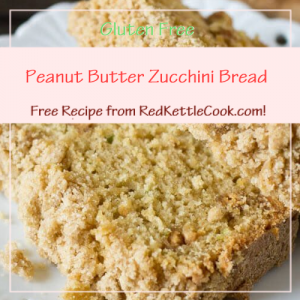 Ingredients:
Instructions:
Preheat oven to 350°F.
Combine the zucchini, eggs, oil, peanut butter, cream, water & liquid Swerve together. Mix well.
Add the Swerve, vanilla whey protein powder, high gluten flour (or gluten free high gluten flour), oat flour & baking powder. Mix until moistened.
Pour into a greased bread pan.
Bake 40 to 45 minutes. Or until a toothpick, inserted in the middle of one of them, comes out clean.
Recipe note: Total loaf is 98 carbs & 190 proteins