What a great way to start and/or end the day! These sinful muffins are actually healthy for you!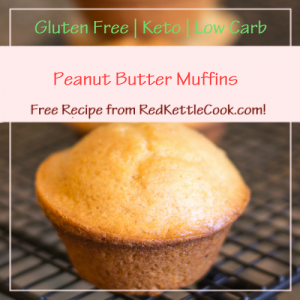 Ingredients:
Instructions:
Preheat oven to 350°F.
Combine oil, water, whipping cream, eggs, peanut butter & liquid sweetener together. Mix well.
Add Swerve, vanilla whey protein powder, oat flour (or coconut or almond flour), gluten flour (or low carb high gluten flour) & organic baking powder together. Mix until moistened.
Pour into 12 greased or lined with paper lined muffin tins.
Bake for 10 to 15 minutes. Or until a toothpick, inserted in the middle of one of them, comes out clean.
Keep an eye on them so they don't overcook!
Recipe note: Each muffin has 4 carbs & 12 proteins.