Olive Oil & Lime Salad Dressing
Looking for an oil-based salad dressing with a little zing?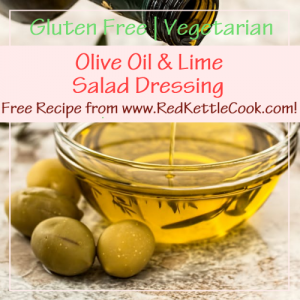 Ingredients:
1 T. olive oil
2 tsp. coconut aminos
2 T. fresh squeezed lime juice
1 to 2 tsp. brown sugar
1 tsp. red pepper flakes
Directions:
In a small bowl, whisk together remaining olive oil, lime juice, soy sauce, brown sugar and red pepper flakes.
Alternatively, you can put all of the ingredients in a clean jar with a lid, then shake everything to combine.
Chill for about 15 minutes before using.