Any day is a chili day regardless of the temps outside! And this recipe is one of the best ones for those who like their chili without beans in it!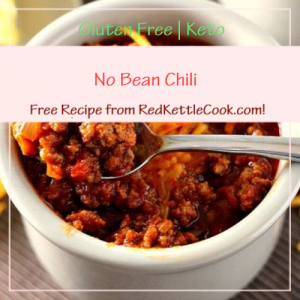 Ingredients:
8 oz. of cream cheese
1 – 15 1/2 oz. can of chili (no bean vegetarian style)
2 – 4 oz. cans of chopped peppers
1 pkg. of shredded Mexican or taco cheese
Instructions:
Preheat the oven to 350°F.
Combine all ingredients together in an oven safe casserole dish sprayed with extra virgin olive oil.
Bake for 30 minutes or until brown on top.
Serve with gluten free tortilla chips.