Pudding is an easy dessert to prepare & it's an even easier dessert to eat! It's not a heavy dessert so it doesn't make you feel so full after eating it!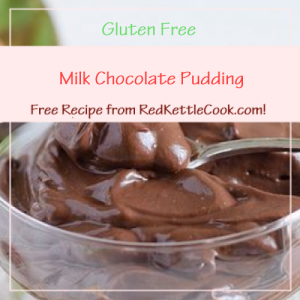 Yields 4 – 1/2 c. servings
Ingredients:
Instructions:
In a saucepan combine the sugar (or powdered Monk fruit sweetener or Swerve) & cornstarch.
Gradually add the milk. Stirring until well blended.
Bring to a boil over medium heat.
Cook for 7 minutes stirring constantly.
Gradually add the hot milk mixture to the egg. Stirring constantly.
Return the milk mixture to the pan. Then cook until thick & bubbly while stirring constantly.
Remove from the heat & stir in the vanilla extract.
Spoon the mixture into a bowl then place plastic wrap over the surface.
Cool to room temperature before eating.