This recipe is so easy to make! You'll think it was made in Mexico since it's an authentic appetizer!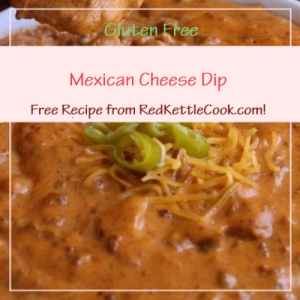 Ingredients:
1 – 8 oz. pkg. of cream cheese
1 can of vegetarian chili (no beans)
1 – 4 oz. can of black olives, chopped or sliced
1 – 4 oz. pkg. of Mexican blend shredded cheese
Instructions:
Preheat oven to 350°F.
Grease a casserole dish with extra virgin olive oil spray.
Spread the cream cheese on the bottom of the casserole dish.
Then add the chili.
Next spread the black olives on top of the chili.
Finally, sprinkle the cheese, on top of the black olives.
Bake for 15 min. or until the cheese is bubbling & not quite brown.