This is a great drink in the middle of winter! Especially if you can find organic berries in your grocery market or farmer's market!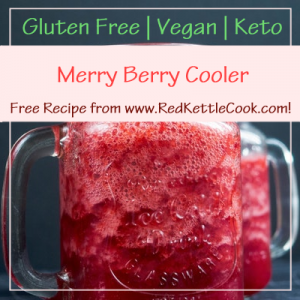 Serves 4
Ingredients:
1 c. fresh strawberries
1/2 c. fresh raspberries
1/4 c. fresh blueberries
3/4 c. frozen apple juice concentrate
1 2/3 c. carbonated water, chilled
Ice cubes
Instructions:
In a blender, combine the berries & apple juice concentrate. Cover & blend until smooth.
Pour into a pitcher & slowly stir in the carbonated water.
Pour over ice cubes in a tall, chilled glass.
Serve immediately.