This is a simplified & healthier version of Chicken Cutlet Parmigiano! Just because it's simple & healthy doesn't mean it's not tasty!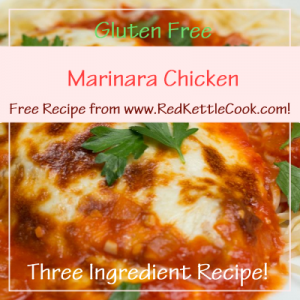 Ingredients:
1-pound chicken breasts, boneless & skinless
1 cup mozzarella cheese, shredded
Fresh marina sauce
Instructions:
Preheat your oven to 350°F.
Lay chicken breasts in baking dish.
Add marinara sauce on top to coat.
Top each chicken breast with marinara sauce with shredded mozzarella cheese.
Bake in the oven at for 20-30 minutes or until the juices of the chicken run clear.