These green beans that are sautéed in butter and maple syrup are tender, sweet and delicious!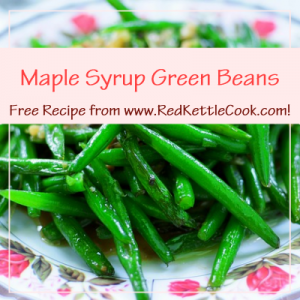 Ingredients:
Instructions:
Steam green beans until softened.
Melt the butter in a pan over medium heat.
Add the maple syrup & green beans & sauté for 2 to 3 minutes.
Add salt and pepper (to taste) & serve.