Breakfast is the most important meal of the day so start it off in style with these one at a time English muffins!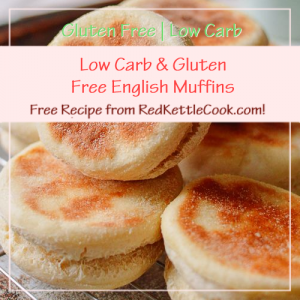 Ingredients:
2 T. unsweetened almond butter or peanut butter
1 T. butter
2 T. almond flour
1/8 tsp. salt
1/2 tsp. baking powder
1 T. unsweetened almond milk
1 egg, beaten
Directions:
Spray a ramekin olive oil or coconut oil spray.
Add the almond butter and butter to the dish.
Microwave for 30 seconds and mix until smooth. Set aside to cool.
In a small bowl whisk the almond flour, salt and baking powder together.
Pour the milk and egg into the dry ingredients, stir until combined.
Pour this mixture into the ramekin with the almond butter mixture, stir to combine well.
Microwave for 2 minutes.
Allow to cool a few minutes before taking it out of the ramekin and slicing in half to toast.
Toast until desired.
Enjoy!