There's a well loved cartoon cat who lives for lasagna & we think that he'll approve of this recipe! What makes this recipe stand out above all others is that it's gluten free!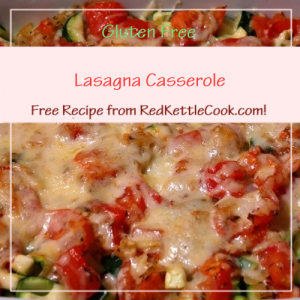 Ingredients:
Directions:
Preheat the oven at 350°F.
Brown the ground beef or ground turkey & then drain off the extra juices.
Add the marinara sauce, sugar, salt & pepper (to taste).
Prepare noodles according to the package directions.
Mix cream cheese, sour cream & onions together in a bowl.
In a 2 quart dish, prepare it with extra virgin olive oil spray. Then layer half each of the noodles, cream cheese mixture, ground beef or ground turkey & Parmesan cheese.
Repeat the layers one more time.
Bake for 25 to 30 minutes. You'll know when it's done as the juices will be bubbling up the sides of the dish.