Italian Style Beef & Broccoli
You may not have ever put these three ingredients together before, but once you've had it, you'll want to savor the flavors forever more!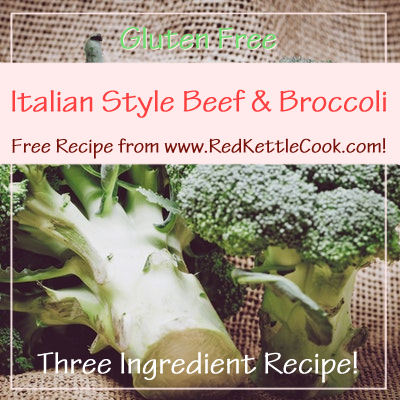 Ingredients:
1 lb. ground beef (or ground turkey)
1 small crown of fresh (or frozen) broccoli florets
1 cup of Alfredo sauce
Instructions:
In large skillet, brown the ground beef, on medium heat.
Steam the broccoli florets for 8-10 minutes in the microwave.
Add to the ground beef, stirring them gently together.
Top with the Alfredo Sauce & Enjoy!