This marinade goes well with any type of meat you'd like to use it on such as beef, pork and/or chicken!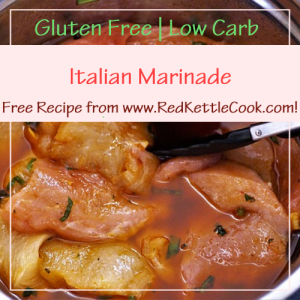 Makes about 3/4 cup of marinade
Ingredients:
1/2 cup Italian salad dressing
1/4 teaspoon salt
1/4 cup lemon juice
1/8 teaspoon black pepper
1 teaspoon dried oregano
Directions:
Thoroughly combine all ingredients.
Use as a marinade prior to cooking and then as a basting sauce while the meat is cooking.