Wait until you taste this melt in your mouth recipe! You'll make it time & time again! It's so easy to prepare & has a depth of flavors that'll make your mouth so happy!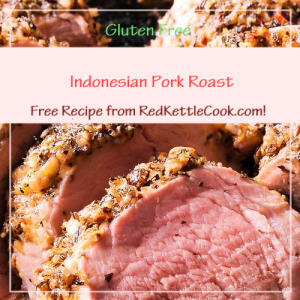 Ingredients:
Instructions:
Preheat oven to 400°F.
Season the pork roast with salt & pepper (to taste).
Place on a meat rack in the bottom of a crockpot.
Pour hot water around the roast.
Cover & cook on low for 8 to 10 hours.
Place roast on an ovenproof platter.
Combine remaining ingredients & brush over the cooked roast.
Brown in the oven for about 30 minutes. Brushing the roast with the sauce several times while it's baking.
Double the basting sauce if you'd like to use it as a gravy served over gluten free Arborio rice or gluten free wild rice.