There are a lot of different recipes for hummus. What sets this one apart from all of the others is the addition of a little something to spice up your life!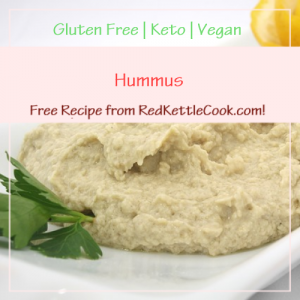 Ingredients:
Instructions:
Place garlic & lemon juice in a blender. Then mince them.
Add the chickpeas, tahini & salt. Then purée them together.
If the consistency is too thick for the blender, add a little water at a time & scrape the sides of the blender with a rubber spatula.
Purée mixture to a thick paste.
Transfer to a container that has a tight fitting lid.
Chill for at least 1 hour before eating.
Serve with gluten free crackers, organic & gluten free tortilla chips, organic pears, or organic Granny Smith apples.