A taste that feels as though it gives off heat that's offset by a bit of tangy and and a bit of sweet.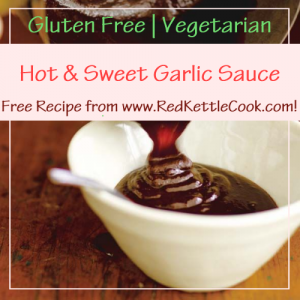 Ingredients:
4 T. coconut aminos or soy sauce
4 T. honey
1 tsp. garlic
2 T. hoisin sauce
1 tsp. ginger powder
1 T. Siraci®
Directions:
Put in pan and heat until it comes to a soft boil.
Add chicken until covered.
Serve over rice.