You've heard the saying that bacon makes everything better haven't you? Well, in this instance, it's definitely true!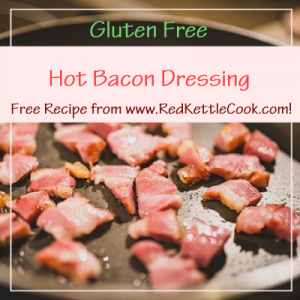 Ingredients:
8 slices of bacon
1 1/2 cups of coconut sugar
3 tsp. of tapioca powder
1/2 tsp. of salt
1/4 cup of water
1/2 cup of white vinegar
Instructions:
Place bacon in a large, deep skillet. Cook over medium high heat until evenly brown. Drain, crumble and set aside.
In a medium sized bowl, whisk together the sugar, cornstarch and salt, and slowly pour in water and vinegar, whisking it constantly.
In a medium skillet, add the crumbled bacon and pour the vinegar mixture over it. Cook it over medium heat, stirring constantly, until mixture thickens.