There's a little bite to this dip but it's oh so good! Regardless of what you dip it in you'll enjoy it to the very last bite!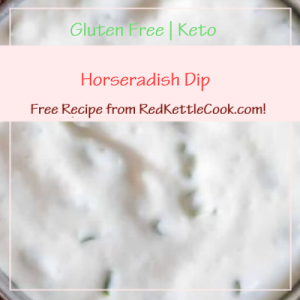 Ingredients:
12 oz. pineapple preserves
10 oz. apple jelly
8 T. horseradish
1 T. organic chives, chopped
Organic black pepper, to taste
8 oz. low fat cream cheese, at room temperature
Instructions:
Blend together the pineapple preserves, apple jelly, horseradish & pepper (to taste).
Next blend in the low fat cream cheese until the mixture is relatively smooth & without big lumps in it.
Then remove from the blender & gently fold in the chives.
Dip in it gluten free crackers, organic & gluten free tortilla chips, organic pears, or organic Granny Smith apples.