Corn never tasted better than when you make it using this recipe! The herbs are infused in the corn using just your microwave!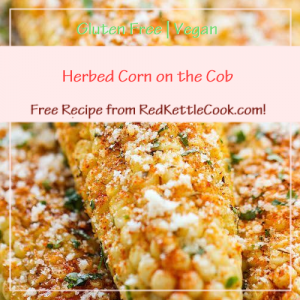 Yields 4 servings
Ingredients:
Instructions:
In a small microwavable bowl combine the butter, herbs, salt & pepper (to taste). Microwave on medium (50%) 30 to 45 seconds or until the butter (or Ghee) is melted.
With a pastry brush, coat the corn with the butter mixture.
Place the corn on a microwavable plate. Then microwave on high for 5 to 6 minutes.
Turn corn over & microwave on high another 5 to 6 minutes. Or until tender.
Serving size = 1 ear of corn: Calories 86 | Total Fat 4g | Carbs 14g.