Green Pepper & Tuna Antipasto
Each of the ingredients, on their own, are edible. Put them all together & they're incredible!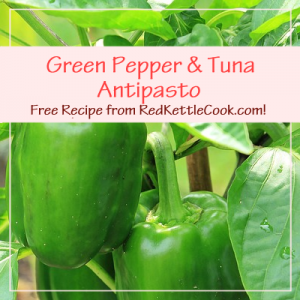 Ingredients:
Instructions:
In a large bowl, combine all ingredients, except for the dressing.
Then add the dressing (to taste).
Chill for at least 1 hour. But it's better if you can chill it for 3 to 4 hours.
Garnish with green pepper rings (if desired).
This recipe's delicious as a salad & even more delectable if you put it in a gluten free pita bread!