Whenever I find a three ingredient recipe I'm pretty skeptical about how it's going to taste. However, this recipe will blow your taste bud's minds!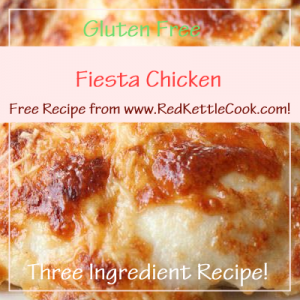 Ingredients:
6 chicken breast halves, boneless & skinless
1 cup salsa
1 cup Mexican cheese, shredded
Instructions:
Place chicken breast halves in baking dish.
Top with salsa.
Bake uncovered at 325°F for about 30 minutes or until the juices from the chicken run clear.
Top with cheese during last ten minutes of cooking time.